Through this series, we'll help you discover new studies, new authors, and new topics. This time we're highlighting 6 studies to help you start the new year.
Happy (almost) New Year! Whether you're the type to make resolutions or not, this time of year feels like a fresh start, doesn't it? It's a time to learn from last year's mistakes and begin a new calendar year with all the grace we'll need in the days to come.
As Lifeway Women, we always ask ourselves these questions in light of a new year: How can we draw closer to the Lord over the next year? How can we become stronger women of His Word in 2018?
If you also find yourself asking these questions in early January (or whenever you need a refresh of priorities in life), read on—we've got some studies to help guide your way.
Discerning the Voice of God by Priscilla Shirer | 7 sessions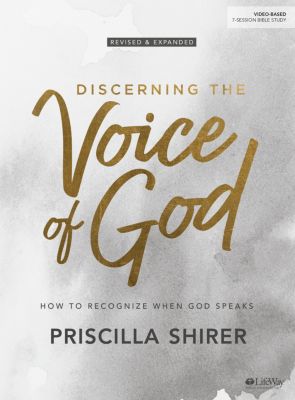 We always want to know God's direction for our lives, don't we? Even though this study first released a decade ago, this revised and expanded edition hinges on how God has continued to grow, teach, and challenge Priscilla Shirer in her walk with Him. This 7-session study is packed with wisdom, featuring new in-depth illustrations, weekly articles from Tony Evans (Priscilla's dad), and interactive teaching videos (available for purchase or rent) on how discovering God's will actually begins with obedience. Curious? Pick up the study here.To kick off your new year with Priscilla, join us for the Discerning the Voice of God online Bible study! Starting January 18, you'll be able to access Priscilla's teaching videos for free each week (through March 31) to make for more thorough study. Sign up here.
No Other Gods by Kelly Minter | 8 sessions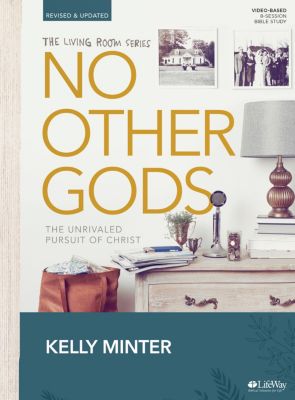 Are you sensing a pattern yet? While first released 10 years ago, this revised and expanded study reflects how God has continued to grow, teach, and encourage Kelly Minter in her unrivaled pursuit of Him. Over 8 sessions, you'll find all-new wisdom on how to identify the functional gods you may unknowingly be serving. Because only when you dethrone those modern-day idols can you experience the deeper, more abundant life Jesus came to give you. Make 2018 the year you pursue Him with unrelenting focus, and pick up a copy of No Other Gods here.
God of Creation by Jen Wilkin | 11 sessions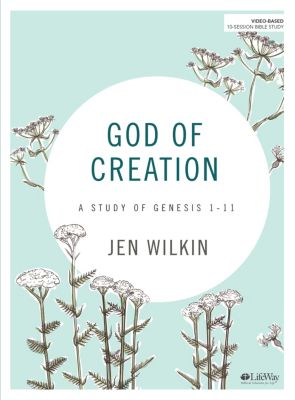 When starting anew, you might as well start at the beginning—the Book of Genesis! The first 11 chapters of Genesis are packed with fundamental truths about God. If you want to learn more about Him, His attributes, and His promises, this is the study for you. Over 11 sessions, you'll revisit familiar stories and historical figures, challenge your basic knowledge, and discover deeper meanings in the text. If you want to build a firm foundation for studying the Bible this year, find the God of Creation study here.
The Quest by Beth Moore | 6 sessions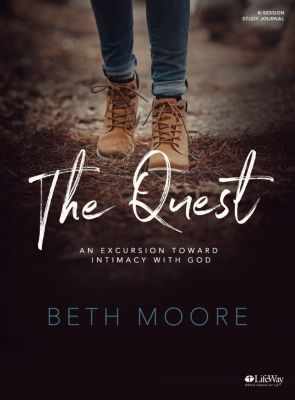 If you're ready to tackle tough questions this year, then this is the study for you. Over 6 sessions, you'll delve into Scripture to explore how God created us to seek after Him—a God who desires to be found and known. Whether you're just beginning your journey of faith or you've been on this journey for years, you'll deepen your intimacy with Him and embrace the adventure of living a life for God. Find a copy here.
Mom Set Free by Jeannie Cunnion | 7 sessions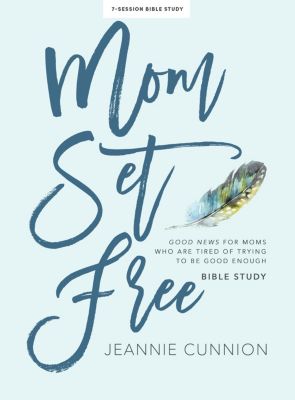 If you've resolved to be a better mom this year, read this before you proceed on impossible standards. This study is the anthem call of moms who are tired of trying to be good enough. In 7 sessions, you'll discover how the gospel message can empower you to parent in the freedom of God's sovereignty. So that you can breathe deeper, walk lighter, and enjoy your children—and the parenting journey—more than ever before. Sound like a dream? Click here to pick up your copy.
Steadfast Love by Lauren Chandler | 7 sessions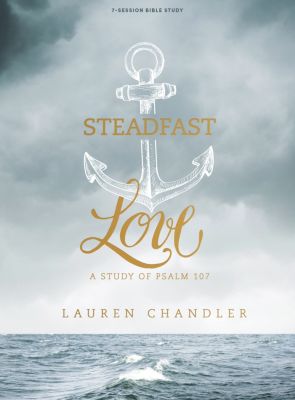 There are times when worship overflows effortlessly from a heart full of gratitude and praise. And there are times when God seems far and we feel we have nothing to offer. If you're beginning the year tired and fearful, this study of Psalm 107 is a call to worship. Over 7 sessions, you'll learn to face each season of life with courage and trust in Jesus, and discover how tests in our journeys of faith reveal the true condition of our hearts. Pick up your copy here.
Which study are you beginning 2018 with?