Shopping for a Father's Day gift can sometimes feel like choosing a college major. What do you get for the dad who deserves everything but already owns pretty much everything?
Lucky for you, we've hand picked some meaningful gifts that he most likely wouldn't buy for himself, but not only that, these gifts will be a definite upgrade to his wardrobe, his Bible study, or his commute.
Whether he's always active outside, constantly commuting, or loves new shirts, we've got the gifts that he'll want to brag about for years to come.
If you want to skip the list and shop everything online, you can do that here.
1. For the Active Dad

Perfect for all seasons, either hot or cold, this stainless steel water bottle will keep Dad hydrated at home, at the gym, and while working outside. This stainless steel bottle features premium vacuum-sealed double walls, a leak-proof, twist-on lid, and the words "Best Dad Ever" in a circular emblem on a black matte surface.
2. For the Fashionable Dad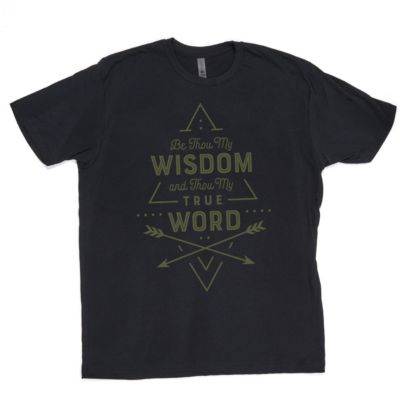 Does your Dad love new threads? Get him this stylish and comfy T-shirt! Not only is it made of a soft fabric blend, but it also includes sentiment from the timeless hymn, "Be Thou My Vision" with a fashionable design. Available only at Lifeway.
3. For the Organized Dad
Celebrate Dad with a gift he'll use and carry every day for years to come.
Featuring nine credit card slots, three slip pockets, and a medallion with three crosses, this leather tri-fold wallet will be an automatic upgrade for the guy who likes to stay organized. Whether out and about or around the house, it'll be the essential for every step of the way.
4. For the Commuter Dad
Featuring a collection of highlights from select men's Bible studies, these audio devotions are prefect for the Dad who's always on the go. Whether he's commuting to work, exercising, or completing the honey-do list, he'll find a little extra wisdom and encouragement in every mile. The 12 segments average 10 minutes in length. Authors include Tony Evans, Eric Mason, Tony Dungy, and more!
5. For the Dad Who Loves a Good Guy's Trip
Is Dad in need of a trip with the guys? Send him to The Main Event! Not only will he recharge his batteries at this two-day, transformative event, but he'll hear from thought-provoking leaders on what it means to be a man of God in every domain of life. And when he gets back, he'll be beaming from ear to ear with you to thank!
Event Days:

August 10-11, 2018
Location:
Long Hollow Baptist Church
Hendersonville, Tennessee
Topics:
Fatherhood, calling, marriage, friendships, traps men face, and much more.
Speakers:
James MacDonald, Ted Dibiase, Robby Gallaty, Trip Lee, and more!
6. For the Theologian Dad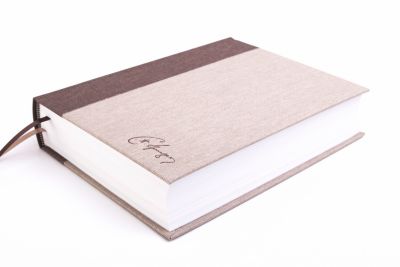 Is your Dad the scholarly type? If so, there's a good chance he's a fan of Charles Spurgeon. Spurgeon has been called the "Prince of Preachers" for good reason. He preached to over 10 million people in his lifetime and his written sermons have impacted millions more. With the CSB Spurgeon Study Bible, you can bring the richness of the Prince of Preachers' insights into Dad's study of God's Word every day.